Ecuador June 9 - 17/2018, SR1359
Jun 9 2018 - Jun 17 2018
EC
Opportunity Overview
This trip is now closed.  Please explore our other trip opportunities at www.ghotrips.org.
We welcome physicians, dentists, pharmacists, optometrists, physician assistants, nurse practitioners, nurses, first responders, dental hygienists, dental assistants, physical/occupation therapists, students, logistics (non-medical helpers), and a trip photographer/videographer on all of our general medicine and dentistry trips.
Come join us on an adventure to South America that you will never forget! Our team leader, Dr. Grat Correll, has been doing short-term missions work since 1984, and has been to Ecuador 16 times already. He is fluent in the language, and knows the country and its customs very well. He will be joined by veterans of trips past, and would love to have you as part of the team. Here is a quick rundown of the trip:
• The trip will be from June 9 - 17th, 2018 – so, about a week long
• We will be flying from Atlanta to Quito (into the brand new airport!) and then driving down the Pan-American highway to the town of Riobamba, where we will basing ourselves for the week
• Each day we will head out to the village of Calshi -- don't bother looking it up. It is so small that even Google Maps doesn't have it.
• We will have a medical clinic, dental clinic, eye clinic, & pharmacy
• Medical professionals are invited to bring their families. We will either put them in a support role, have them work on a community development project, or work at the orphanage.

Maybe you are nervous about going on a missions trip. Well, let me give you "The top 10 lame excuses for not going on a missions trips":
1. "I am not going to like the food." On the contrary, most people on our trip gain weight because we feed them too much! As an example, you will get more candy bars and soda pop than is legally allowed in New York City these days.
2. " I am going to be jet lagged". Actually, Ecuador is on eastern standard time, but doesn't observe daylights savings time. So no serious jet lag …unless the travel agent booked you from Atlanta to China to Quito.
3. "Everyone is going to be speaking Spanish, and I won't understand them." Many of the Quechua Indians we will be working with will be speaking the language of the Incan Empire (Quichua). So to be accurate, they will be speaking Quichua, and you won't understand them.
4. "It is going to be nothing but work, work, work." We have a day or two of R&R planned on the end of the trip so you can shamelessly act like a tourist.
5. "We are going to be fed bugs to eat." Absolutely not. Roasted guinea pig –yes, … but bugs – no!
6. "I am going to have to take malaria medication." The lowest altitude we will be at is 8,500 feet (and we go up from there) – too high for mosquitoes and they would need little tiny oxygen tanks in order to breathe. So no need for malaria medicine.
7. " All I am going to see is mountains and more mountains." Since we will be driving through 'the Avenue of the Volcanoes', you will have something else to look in case you get bored looking at all those snow-capped mountains in the Andes.
8. " I won't know anyone on the trip." Trust me -- by the end of the trip, you will have 40 new best friends.
9. " I can't afford it." After doing missions for 30 years, I have never had anyone drop out because of a lack of funds. If God has called you to go, He will help provide the means. We will be glad to give you several tips on how to raise the funds.
10. " I can spend time with God here in America just the same." As a friend of mine says, "I don't know if God speaks any louder on missions trips, but I certainly listen a whole lot better". You need to do this for you – so you can have a time to get away and let God get your attention again.

The trip is going to be capped at no more than 40 people. Registration is on a first come basis. If you are interested in joining us this upcoming year, we would love to have you on our team."

Contact team leader, Grat Correll, MD, by email at correll@btes.tv.

Global Health Outreach
P.O. Box 7500 • Bristol TN 37621
Phone: 888-230-2637
Fax: 423-764-1417
Stories Tell your story
No stories have been posted for this opportunity yet.
Cost: $2,850.00
Application Fee: $150.00
| Milestone | Amount | Due Date |
| --- | --- | --- |
| Application Fee (due upon applying/acceptance) | $150.00 | |
| Project Fee (due two weeks prior to trip) | $1,500.00 | |
| Estimated International Airfare (will be adjusted to actual airfare total and is due upon ticketing) | $900.00 | |
| Estimated Domestic Airfare (will be adjusted to actual airfare total and is due upon ticketing) | $300.00 | |
Important Note! The expiration date on your valid passport MUST be 6 months beyond the return date of your trip. We recommend g3visas.com.

Foreign language skills are appreciated, but not required.

Immunizations
Attending morning and evening team meetings, including devotions

Serving in the capacity of position on team and/or at direction of the team leader
Read "Team Participant Manual" located under Forms.

Begin Fundraising

Submit all requested documents to GHO right away.

Immunizations - www.cdc.gov/travel
Similar Opportunities
Donate to this Event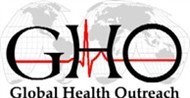 Contact Info
Sherri Willis-Lopez
(423) 844-1099
Share
Tweets by ghomissions