Dominican Republic July 8- 16/2017, SR1311
Jul 8 2017 - Jul 16 2017
, DO
Opportunity Overview
This trip is now closed.  Please check out our otther trip opportunities at www.ghotrips.org.
ach year we go to a different location in order to evangelize this country for Christ. The Oasis Church in Santo Domingo, DR has been an outstanding partner of GHO and our team. They typically have about 75 of their church members join us for the entire week as our interpreters and helpers. They are wonderful to work with and really model servant hood.

Each year our team really has a lot of fun bonding and growing in Christ. This is a relatively safe trip for families with decent amenities. We usually stay in a hotel and have American-like food for breakfast and supper. The lunch is served by the Oasis Church at the clinic site. Morning devotion and prayer will serve to daily prepare our team for God's work and help to encourage each other in our faith. We always begin with worship during the morning and evening devotion time. Each day after devotions, the group travel by bus to the clinic site which is generally in a small school where the children are on summer recess. The evening devotion time is set up for testimonies and "God sightings" that help us all understand how God is working. These are always especially meaningful times in which we can rejoice together. Devotions are led by various members of the team. This trip is especially suited for family members. Every year we rejoice as we witness the strengthening of each family as they serve. We hope you will pray about joining the work God has planned for this team!

For more information, contact the team leader Eric Penniman, DO at aspenniman@hotmail.com

Global Health Outreach
P.O. Box 7500 • Bristol TN 37621
Phone: 888-230-2637
Fax: 423-764-1417

 
Stories Tell your story
No stories have been posted for this opportunity yet.
Cost: $2,360.00
Application Fee: $150.00
| Milestone | Amount | Due Date |
| --- | --- | --- |
| Application fee (due upon applying) | $150.00 | |
| Project fee (due one week prior to trip) | $1,410.00 | |
| International Airfare* (approximate) (due upon ticketing) | $600.00 | |
| Domestic Airfare* (varies with starting location) | $200.00 | |
| (*Administrative credit will be made when exact costs available) | $0.00 | |
| Name | Description | Location | Date | Required? |
| --- | --- | --- | --- | --- |
| All team Webex | Webex | Online via this link. Please look in your email for the specific information needed for connecting to the Webex. If you live near Knoxville, feel free to join in person at 526 Cumberland Ridge Dr | Mar 12 2017 5:00 PM - 6:30 PM EDT | Yes |
Important Note! The expiration date on your valid passport MUST be 6 months beyond the return date of your trip. It may take 3 to 6 months to receive a passport from your local passport office; therefore, you may consider obtaining your passport via g3visas at www.g3visas.com.

Some foreign language skill is greatly appreciated but not necessary

Vaccinations
Attending morning and evening team meetings, including devotions

Serving in the capacity of position on team and/or at direction of the team leader
College students are welcome

Most team members must have some medical experience but there are opportunities for some people with no experience
Complete passport if not already

Talk with family

Start fundraising

Please fax all required form to 423-764-1417 or email to GHOapps@cmda.org
Similar Opportunities
Donate to this Event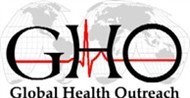 Contact Info
Sherri Willis-Lopez
(423) 844-1099
Share