Myanmar October 23 - November 4/2017, SR1327
Oct 23 2017 - Nov 4 2017
MM
Opportunity Overview
This trip is now closed, with the exception of a Dentist, students, or logistics (non-medical helpers).  If you wish to apply and already have a passport, please email Ron Brown at ronb@cmda.org right away.  Otherwise, we invite you to check out our other opportunities at www.ghotrips.org.
Global Health Outreach will be taking its second trip to Myanmar, formerly called Burma, in October 2017.  Myanmar is nestled between India and Bangladesh on the west, China on the north/northeast and Thailand on the east, and has slowly begun to open up to outside influences.  A nominally civilian government was introduced in 2011, while November 2015 elections have given more hope to the people of Myanmar.  Business, tourism and even religious freedom advocates are all hoping to see improvement for the daily lives of the Myanmar peoples.
Our last team served in the capital city and then took a short domestic flight to a small city in the mountains, where we served for several more days.  In each site we experienced an amazing welcome and warmth by the Myanmar population.  This year we will again serve in both of these sites, including in a boys detention center where we expect to broaden our impact to some 400 boys.
Our 2017 team will be limited to 15 team members comprised of 4-5 medical providers (including a dermatologist), 2 dentists, 1-2 hygienists, 1 pharmacist, 1 physical therapist, 2-3 nurses and 2 non-medical team members.
Please prayerfully consider joining this second trip for GHO to Myanmar.
Contact the team leader, Ron Brown, at ronb@cmda.org for more detailed information.

Global Health Outreach
P.O. Box 7500 • Bristol TN 37621
Phone: 888-230-2637
Fax: 423-764-1417
Stories Tell your story
No stories have been posted for this opportunity yet.
Cost: $3,875.00
Application Fee: $150.00
| Milestone | Amount | Due Date |
| --- | --- | --- |
| Application fee (due upon applying) | $150.00 | |
| Domestic Airfare* (varies with starting location) | $400.00 | |
| International Airfare* (approximate) (due upon ticketing) | $1,500.00 | |
| Project Fee (due two weeks prior to trip) | $1,825.00 | |
| *Administrative credit will be made when exact costs available | $0.00 | |
Important Note! The expiration date on your valid passport MUST be 6 months beyond the return date of your trip. It may take 3 to 6 months to receive a passport from your local passport office; therefore, you may consider obtaining your passport via g3visas at www.g3visas.com.

Some foreign language skill is greatly appreciated

Vaccinations
Attending morning and evening team meetings, including devotions

Serving in the capacity of position on team and/or at direction of the team leader
Complete passport if not already

Talk with family

Start fundraising

Please fax all required form to 423-764-1417 or email to GHOapps@cmda.org
Similar Opportunities
Donate to this Event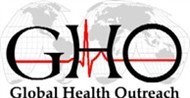 Contact Info
Sherri Willis-Lopez
(423) 844-1099
Share