Ecuador October 13 - 22/2017, SR1321
Oct 13 2017 - Oct 22 2017
Pelileo, EC
Opportunity Overview
This trip is now closed.  Please check out our other opportunities at www.ghotrips.org.
We welcome physicians, dentists, pharmacists, optometrists, physican assistants, nurse practitioners, nurses, first responders, dental hygienists, dental assistants, physical/occupation therapists, students, and logistics (non-medical helpers) on all of our general medicine and dentistry trips.
Pelileo is located in the center of the country, about 3 hours south of Quito, the capital of Ecuador. The valley is surrounded by many volcanoes, which makes it one of the most beautiful areas in the Andes Mountains. 
With an altitude of 8,530 ft and about 30,000 inhabitants, Pelileo is famous for it's blue jean industry and is called the Blue City.     https://www.facebook.com/turismopelileo
It is also known for the culture of the Salasaca Indian tribe, which originally came from Bolivia. Local craftsmanship includes beautiful tapestries, which are woven by hand on looms of very ancient technology. Many of the designs depict different aspects of their lives.
Our local pastor, Daniel Quiroz has felt called for more than a year to start a church in this region. He and his wife, Martha have felt confirmation from several sources, and have been given the go ahead to begin their church plant. They are ready to look for a place to meet and will be starting up in April. 
Our hostesses, Marilyn and Tammy, will be working with the local Verbo Church in Ambato.   Our goal in visiting is two-fold.  One is to provide medical and dental help to the poor in the community, while encouraging and supporting the work of Daniel in this new church plant. Your service and help will be a key part of the strategy to reach out to this community! We can make this happen! 
For more information, please contact the Team Leader: Bill Sasser, DMD Email: drbillsasser@gmail.com

Global Health Outreach
P.O. Box 7500 • Bristol TN 37621
Phone: 888-230-2637
Fax: 423-764-1417
Stories Tell your story
No stories have been posted for this opportunity yet.
Cost: $2,895.00
Application Fee: $150.00
| Milestone | Amount | Due Date |
| --- | --- | --- |
| Application fee (due upon applying) | $150.00 | |
| Project fee (due two weeks prior to trip) | $1,545.00 | |
| International Airfare* (approximate) (due upon ticketing) | $900.00 | |
| Domestic Airfare* (varies with starting location) | $300.00 | |
| (*Administrative credit will be made when exact costs available) | $0.00 | |
Important Note! The expiration date on your valid passport MUST be 6 months beyond the return date of your trip. It may take 3 to 6 months to receive a passport from your local passport office; therefore, you may consider obtaining your passport via g3visas at www.g3visas.com.

Some foreign language skill is greatly appreciated

Vaccinations
Attending morning and evening team meetings, including devotions

Serving in the capacity of position on team and/or at direction of the team leader
Complete passport if not already

Talk with family

Start fundraising

Complete required forms & fax to 423-764-1417 or scan and email to ghoapps@cmda.org
Similar Opportunities
Donate to this Event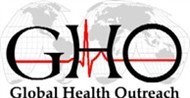 Contact Info
Sherri Willis-Lopez
(423) 844-1099
Share