NAVAJO NATION/GHO Domestic Mission Jan 30 - Feb 13, 2021
WHEN
Jan 30 2021 - Feb 13 2021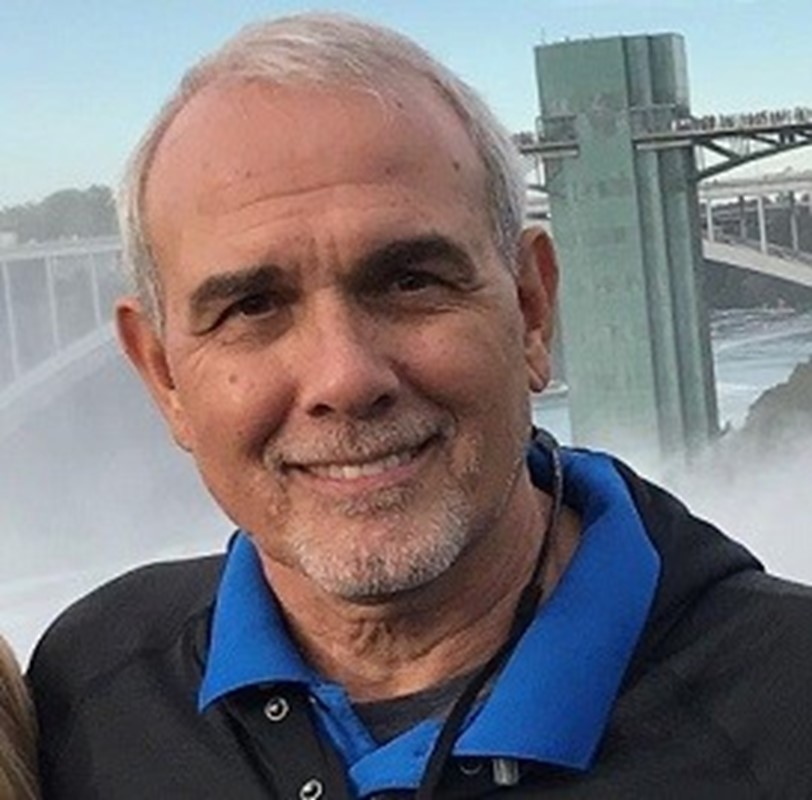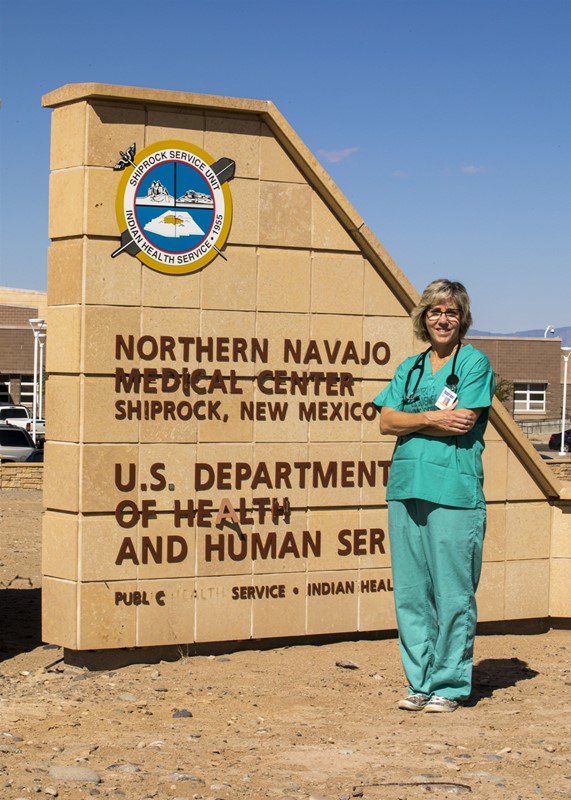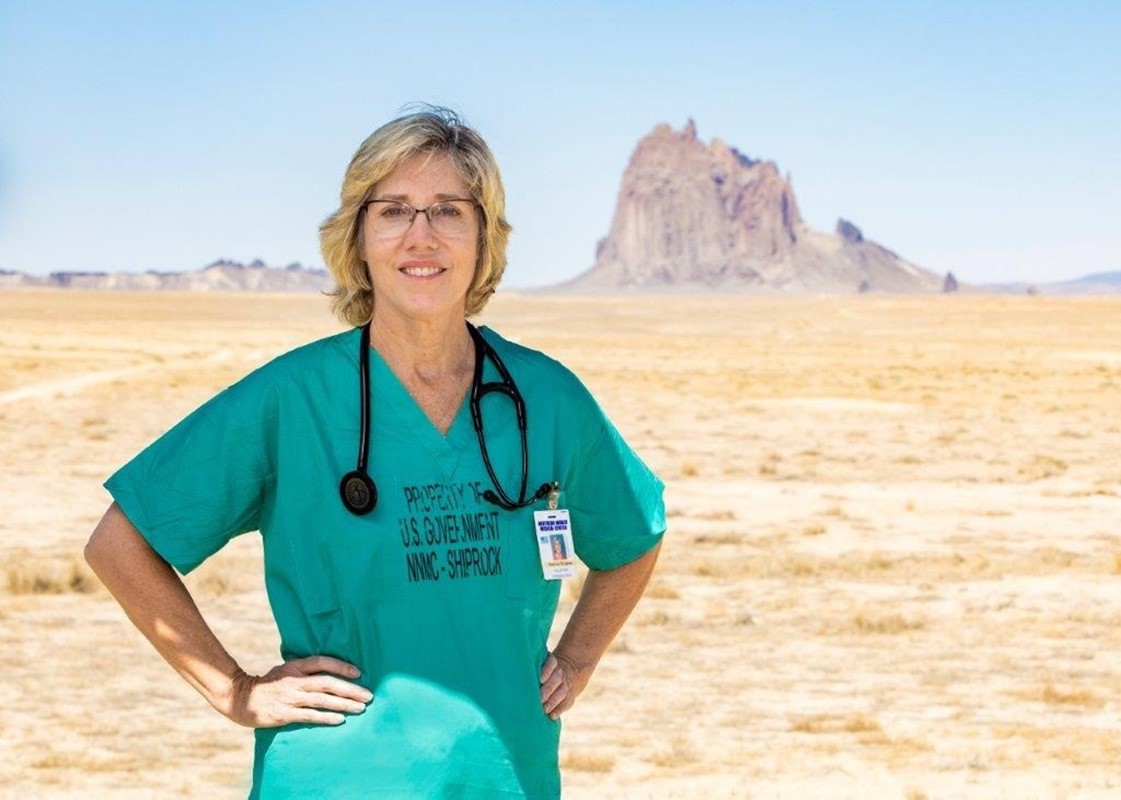 GHO Veteran (Registered Nurses, Licensed Practical Nurses, Certified Nurse Assistants, Medical Technicians, and Respiratory Therapists), YOU ARE NEEDED AGAIN!
 
GHO just got an SOS from the IHS/ Navajo Area Chief Recruiter Brenda Martin, Dr. Asha Atwell, Medical Director, and Kimberly Mohs, M.D. NNMC COVID Incident Command Planning Section in Shiprock, NM, that many volunteers are needed all over the reservations' 8 hospitals.  There is a two-week minimum commitment for this outreach, however, longer commitments are appreciated and welcomed.  
Current urgent needs include:

• Registered Nurses, Licensed Practical Nurses, and Certified Nurse Assistants throughout the various sites, including in-patient, critical care, med-surgery, and emergency room.)
 
NPR  Nov 16, 2020

After warning of the "uncontrolled spread" of the coronavirus last week, the Navajo Nation entered a lockdown Monday in an effort to stop infections.
Nonessential businesses are closed. Schools have been moved to online learning. Roads within the nation are closed to visitors. The lockdown will last at least three weeks.

"Unfortunately, it appears that this pandemic is going to get worse before it gets better. The projections from our health care experts indicate that the Navajo Nation, as well as the country, is on an upward trajectory in terms of new cases of COVID-19," Navajo Nation President Jonathan Nez said in a Sunday statement. "Please hold yourselves and your loved ones accountable and please pray for our Nation."
 
The Navajo Reservation in Northeast Arizona, New Mexico and Utah has 170,000 Navajos living there. More than 30 percent of them, living in the year 2020, have no running water, and many of them do not have electricity either. How can it be that our first Americans, many of which do not have the basic necessities of life, continue to be our forgotten Americans?

Since numerous rural Navajos have multi-generational families living together with many suffering from diabetes, hypertension, and/or other underlying conditions, this has been the perfect storm for COVID-19 to take a devastating toll.
 
We will be working directly with the Navajo Nation through the Navajo Area of Indian Health Services (NA/IHS). Brenda Martin is the Recruitment Chief for this department and our key contact.

As a GHO veteran, you will need to apply through Service Reef to start the process. Once approved, you will receive the forms to complete and return to GHO, which will, in turn, be forwarded to Ms. Martin with the NA/HIS and she will facilitate the assignment process from then on.  Please note these are not typical GHO "team" trips so you will be going independently unless you coordinate with someone else to serve and share a hotel room, which is what we are highly encouraging you to do as you read below.  We are praying that God will clearly lead and guide you in response to this critical crisis among our First Nations People.    
 
HERE IS SOME GREAT NEWS!

Community Outreach and Patient Empowerment Program (COPE), a non-profit organization headquartered in Gallup, New Mexico, will provide for your air travel, lodging, and most transportation costs while serving at the Navajo health centers. This is a gift from the Lord to help our volunteers serve with great joy! COPE will purchase your airline ticket, arrange for your transportation at the airport and help reserve the rental car.  You will only pay for the taxes and insurance on your rental, but you must make sure the tank is full when you return it to the rental agency.  If is more convenient for you to drive to the Navajo Reservation, save your fuel receipts and they will reimburse your fuel costs.
 
Travel:  Volunteers will either fly into to Phoenix or Albuquerque, depending on where you will be serving on the Navajo Reservation.

•   For Phoenix: Tuba City and Kayenta
•   For Albuquerque: Gallup, New Mexico, Shiprock, New Mexico, Crownpoint, New Mexico, Chinle, and Fort Defiance, Arizona

Sites with hospital cafeterias: Gallup, Chinle, Shiprock, Tuba City, and Fort Defiance

Navajo Health Centers include:

•             Federal sites: Gallup Indian Medical Center, New Mexico, Northern Navajo Medical Center (Shiprock), New Mexico, Crownpoint, New Mexico and Chinle, Kayenta in Arizona.
•             Tribal sites: Tuba City and Fort Defiance in Arizona.  Click the dates below to apply for the two-week segment you wish to volunteer to serve the Navajo Nation. (Note: If serving more than one segment, you will need to reapply).

•             December 5-19, 2020
•             December 19 – January 2, 2021
•             January 2-16, 2021
•             January 16-30, 2021
•             January 30 – February 13, 2021
•             February 13-27, 2021
•             February 27-March 13, 2021
•             March 13-27, 2021
 
All personal protective equipment (PPE) will be provided by the health center where our volunteers will work. Obviously, if you can bring supplies to help with the cause, they would be well received.

We look forward to partnering with you once again as GHO, only this time right here in our own land serving our First Nations People.  I know God will richly bless you as you go in His name to serve, love, and show grace.
 
Ron Brown
Associate Director, Global Health Outreach

For more information about the location or other details, please contact the trip leader, Ron Brown by email at [email protected].
Global Health Outreach
P.O. Box 7500 • Bristol TN 37621
Phone: 888-230-2637
Fax: 423-764-1417
Contact Info
Ron Brown
(423) 367-4552
Navajo Nation in New Mexico and Arizona
,
Financial
Total cost
$150.00
Application Fee
$150.00
Milestones
| | | |
| --- | --- | --- |
| $150.00 | | Application Fee (due upon applying/acceptance) |
| | | |
| | | |
| | | |
Requirements
Restrictions
You must be 18 years old or older to join this team.
Preparation
Submit all requested documents to GHO as soon as possible.
Stories
No stories have been posted for this opportunity yet.