Pacific May 7 - 16/2017, SR1340
Opportunity Overview
This very small, very strategic primary care medicine team will work in isolated island villages in this nation.  After arriving in a large international airport, the team will travel by ferry to a large island and then to remote villages from there, where occupants have little access to any healthcare.  The residents of these villages often live on subsistence farming, yet are very open to honest, sincere, compassionate care.
This trip is a bit more rugged than usual, and is not for the faint of heart, body, or mind!  Days will be long, and travel will include hours of travel in small boats on rivers. There is a good chance that we will be staying in decent hotels that sometimes have air conditioning and hot water, but we will be prepared to be diverted to more rustic conditions. Our national partners are strong, and have excellent Kingdom strategies for reaching out to these rural communities over the long term, and building relationships while contributing to improved education and health status.  Trip participants will need to have the utmost flexibility and patience as we truly work at the end of the trail to share the good news of the Gospel in unreached, unengaged people groups.
The team will be bare bones – two primary care/dermatology physicians, a nurse, and a logistics person to run the reading glass clinic.  This is an excellent opportunity for a dermatologist who can also deliver primary care and can suture machete wounds!  For more information about the location and work, contact the team leader, Anthony Sheplay MD.
NOTE:  The team still needs a physician, especially a dermatologist,  and a logistics person, but the other two roles have been filled.

Global Health Outreach
P.O. Box 7500 • Bristol TN 37621
Phone: 888-230-2637
Fax: 423-764-1417
Stories Tell your story
No stories have been posted for this opportunity yet.
Cost: $3,585.00
Application Fee: $150.00
| Milestone | Amount | Due Date |
| --- | --- | --- |
| Application fee (due upon applying) | $150.00 | |
| Project fee (due two weeks prior to trip) | $1,935.00 | |
| International Airfare* (approximate) (due upon ticketing) | $1,300.00 | |
| Domestic Airfare* (varies with starting location) | $200.00 | |
| (*Administrative credit will be made when exact costs available) | $0.00 | |
Important Note! The expiration date on your valid passport MUST be 6 months beyond the return date of your trip. It may take 3 to 6 months to receive a passport from your local passport office; therefore, you may consider obtaining your passport via g3visas at www.g3visas.com.

Some foreign language skill is greatly appreciated

Vaccinations
Attending morning and evening team meetings, including devotions

Serving in the capacity of position on team and/or at direction of the team leader
You must be 18 years of age to join this trip
Complete passport if not already

Talk with family

Start fundraising

Please fax all required form to 423-764-1417 or email to GHOapps@cmda.org
Similar Opportunities
3 going
1 spot left
$3,585.00
Donate to this Event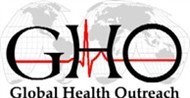 Contact Info
Sherri Willis-Lopez
(423) 844-1099
Share