Dominican Republic/Haiti June 17 - 25/2017, SR1300
Jun 17 2017 - Jun 25 2017
Santo Domingo, DO
Opportunity Overview
This trip is now closed. Please check out our other opportunities at www.ghotrips.org.
We welcome physicians, dentists, pharmacists, optometrists, physican assistants, nurse practitioners, nurses, first responders, dental hygienists, dental assistants, physical/occupation therapists, students, and logistics (non-medical helpers) on all of our general medicine and dentistry trips.
We will be working with our in-country partners of the Dominican Republic, Oasis church, who will provide security, transportation, interpreters, and generally see to our needs as a team. Each caregiver will have their own interpreter, as well as those in triage and the pharmacy.

We will fly into Santo Domingo on Saturday, and with our Oasis Church partners, we will cross the border on Sunday and serve within the Toykio District in the city of Port-au-Prince. This community is the second poorest and underserved community within the city and all of Haiti.

Leaving the clinic site every day, we will return to the guest house for the evening meal, worship and devotionals. Saturday will be set aside for a day of sightseeing in the DR before returning home on Sunday.Our team will stay at a secure guest house with multiple persons (single sex) to a room with a common bathroom attached to each room. Food is safe and plentiful. Bottled water is provided to all team members at all times. You will feel safe and come to enjoy and appreciate the love and gentleness of the Haitian people who love Americans.

Please consider joining us to minister to these amazing people!
NOTE: The above information gives a historical perspective for this trip and the 2017 team will not be traveling into Port-Au-Prince, but will be setting up clinics in the sugarcane areas where migrant Haitian villagers work. More information to follow.

Rick Boden, MD is the Team Leader.

For more information, contact Nate Benard, the team leader's assistant - natebenard@cmdaatlanta.org

Global Health Outreach
P.O. Box 7500 • Bristol TN 37621
Phone: 888-230-2637
Fax: 423-764-1417
Stories Tell your story
No stories have been posted for this opportunity yet.
Cost: $2,500.00
Application Fee: $150.00
| Milestone | Amount | Due Date |
| --- | --- | --- |
| Application fee (due upon applying) | $150.00 | |
| Project fee (due one week prior to trip) | $1,550.00 | |
| International Airfare* (approximate) (due upon ticketing) | $600.00 | |
| Domestic Airfare* (varies with starting location) | $200.00 | |
| (*Administrative credit will be made when exact costs available) | $0.00 | |
Important Note! The expiration date on your valid passport MUST be 6 months beyond the return date of your trip. It may take 3 to 6 months to receive a passport from your local passport office; therefore, you may consider obtaining your passport via g3visas at www.g3visas.com.

Some foreign language skill is greatly appreciated but not necessary

Vaccinations
Attending morning and evening team meetings, including devotions

Serving in the capacity of position on team and/or at direction of the team leader
College students are welcome

Most team members must have some medical experience but there are opportunities for some people with no experience

No minors on this trip (under the age of 16)
Complete passport if not already

Talk with family

Start fundraising

Please fax all required form to 423-764-1417 or email to GHOapps@cmda.org
Similar Opportunities
Donate to this Event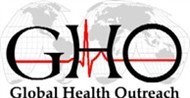 Contact Info
Sherri Willis-Lopez
(423) 844-1099
Share
Tweets by CMDAofAtlanta