El Salvador Jun 8 - 16, 2019, Family Friendly Trip, SR1413
Jun 8 2019 - Jun 16 2019
Boquerón , SV
Opportunity Overview
We welcome physicians, dentists, pharmacists, dermatologists, optometrists, ophthalmologists, physician assistants, nurse practitioners, nurses, first responders, dental hygienists, dental assistants, physical/occupational therapists, students, servants (non-medical helpers), and a trip photographer/videographer on all of our general medicine and dentistry trips.
Come and join us for this rewarding and delightful outreach to a poor community in a mountainous region in El Salvador. Boquerón is a small town that is elevated one mile above the capital of San Salvador. The elevation allows us to have delightful weather even though we are close to the equator. Expect rain and some fog each day. About 50,000 people live in this district and have poor access to any healthcare.
 
Boquerón is a coffee growing region along the sides of a volcano by the same name. Fortunately, the volcano has been inactive since 1917. Many of our patients work in coffee production. The beans are picked mainly November-March each year but there is a lot of work needed to maintain the coffee bushes year round. A bonus for us: we get to purchase some of the best coffee!
 
We are blessed to have Pastor Rene Mejia, his wife, Elida,  and elder Nery Morataya  serve as our local arrangements gurus. We will worship with the church on Sunday in a rousing and challenging service you don't want to miss. Senior Pastor Rene Mejia will most likely be the speaker.
 
One of the pleasures of serving this week is that 10th graders from the Oasis School will serve as our interpreters. They are a delightful group of Christian young men and women. Classes at their school are taught in English beginning in the first grade, which leads to superior English skills.
 
The work at Boquerón is busy but at a pleasant pace. We need physicians, PAs, NPs, dermatologist, chiropractor, dentists, dental hygienists, dental assistants, nurses, pharmacists, physical therapists, logistics, etc. to serve the needs of this community in the name of Jesus. While we treat physical needs, the goal of the outreach is evangelistic, and the Good News of the Gospel will be shared with all patients.
 
We encourage families of medical personnel to join us. We would love to have a team of 25-35 people on this team. Our hope is that a least half of the team will be medical/dental professionals or students in training. We are looking for students 15 years of age or older; the exception would be the children of a provider.
 
This ministry follows the command of Jesus in Luke 9:2 "and He sent them out to preach the kingdom of God and to heal the sick. Magnify your joy in service. This ministry will be rewarding for you and great for the people of Boquerón. As the Apostle Peter says, "Use whatever gift you have to serve others."

Please email the team leader, Ron Brown ronb@cmda.org, for further information.

Global Health Outreach
P.O. Box 7500 • Bristol TN 37621
Phone: 888-230-2637
Fax: 423-764-1417
Stories Tell your story
No stories have been posted for this opportunity yet.
Cost: $2,555.00
Application Fee: $150.00
| Milestone | Amount | Due Date |
| --- | --- | --- |
| Application fee (due upon applying/acceptance) | $150.00 | |
| Project fee (due two weeks prior to trip) | $1,505.00 | |
| Estimated International Airfare (will be adjusted to actual airfare total and is due upon ticketing) | $700.00 | |
| Estimated Domestic Airfare (will be adjusted to actual airfare total and is due upon ticketing) | $200.00 | |
Important Note! The expiration date on your valid passport MUST be 6 months beyond the return date of your trip. We recommend g3visas.com.

Foreign language skills are appreciated, but not required.

Immunizations
Attending morning and evening team meetings, including devotions

Serving in the capacity of position on team and/or at direction of the team leader
Read "Team Participant Manual" located under Forms.

Begin Fundraising

Submit all requested documents to GHO right away.

Immunizations - www.cdc.gov/travel
Similar Opportunities
12 going
$2,555.00
144 days left
Donate to this Event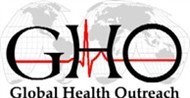 Contact Info
Sherri Willis-Lopez
(423) 844-1099
Share
Tweets by ghomissions