Asia/Pacific August 16 - September 1/2018, SR1381
Opportunity Overview
This trip is now closed.  Check out our other trips here.
We welcome physicians, nurse practitioners, physician assistants, dentists, physical therapists, nurses, first responders, a pharmacist, an optometrist or optician, a dental hygienist or assistant, logistical support staff (who can help in our reading glass clinic and serve in other ways), and college or professional students.
This will be GHO's fifth trip to serve in this remote island in a large country in the Asia Pacific region, where God has greatly blessed our ministry. We are very excited about returning to minister both medically and spiritually.  A detailed Team Orientation Manual is available if interested (see below).

The GHO team will fly into an international city in this nation and overnight there before flying together to our destination (the domestic airfare for this additional flight is included in your trip fee).

We partner with a local Christian hospital, with an indigenous mission and with Healthcare Christian Fellowship (HCF).  HCF will select young Christian physicians and dentists from many different regions of the country to serve with us as our translators.  The relationships that develop over the two week trip are rich and last a lifetime.
We will provide free clinics in various locations on the island, all of which are prayerfully chosen by our National Partners.  Such clinic sites include the local Christian hospital and more remote sites including health centers, school and/or churches.  We will again partner with World Vision.  They assist us on several clinic days by transporting the neediest people from even more distant areas to come for physical and spiritual healing.
We are privileged to work alongside a mature team of indigenous spiritual counselors. We serve at the invitation of the regional governor and provincial health director.  The Lord has shown our GHO team much favor on many levels in the past and we pray for His continued blessings.
The trip will be demanding physically, professionally and spiritually. This is a blessed opportunity to share the love of Christ, while growing more into the likeness of our Savior. The island is beautiful, our National Partners are extraordinary, the patients are receptive, the weather is pleasant, and most importantly the harvest has been plentiful!  We have seen much fruit thus far, though the work is far from done. 
My prayer is that God will build His team of twelve servants to labor in this spiritually challenging environment. Together we will care for many in the Name of Christ, while proclaiming the glorious gospel by both demonstration and proclamation.

Please prayerfully consider joining this team and serving the least, the last and the lost. If you are interested in obtaining more detailed information, please contact Dr. O'Callaghan by email at michael.g.ocallaghan@gmail.com or phone at 616-886-2817.

Global Health Outreach
P.O. Box 7500 • Bristol TN 37621
Phone: 888-230-2637
Fax: 423-764-1417
Stories Tell your story
No stories have been posted for this opportunity yet.
Cost: $4,135.00
Application Fee: $150.00
| Milestone | Amount | Due Date |
| --- | --- | --- |
| Application fee (due upon applying) | $150.00 | |
| Project fee (due two weeks prior to trip) | $1,985.00 | |
| International Airfare* (approximate) (due upon ticketing) | $1,800.00 | |
| Domestic Airfare* (varies with starting location) | $200.00 | |
| (*Administrative credit will be made when exact costs available) | $0.00 | |
Important Note! The expiration date on your valid passport MUST be 6 months beyond the return date of your trip. We recommend g3visas.com.

Foreign language skills are appreciated, but not required.

Immunizations
Attending morning and evening team meetings, including devotions

Serving in the capacity of position on team and/or at direction of the team leader
Read "Team Participant Manual" located under Forms.

Begin Fundraising

Submit all requested documents to GHO right away.

Immunizations - www..cdc.gov/travel
Similar Opportunities
Donate to this Event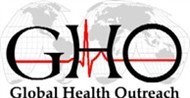 Contact Info
Sherri Willis-Lopez
(423) 844-1099
Share