Pacific August 18 - September 2/2017, SR1312
Opportunity Overview
This trip is now closed.  Please check out our otther trip opportunities at www.ghotrips.org.
This will be GHO's fourth trip to serve in this remote island in a large country in the South Pacific, where God has greatly blessed our ministry. We are very excited about returning to minister both medically and spiritually.

The GHO team will fly into an international city, usually by a few different routes to reduce cost and travel time. Then the team will fly together to our destination (the domestic airfare for this additional flight is included in your trip fee).

We partner with a local Christian hospital, with some in-country missionaries, as well with Healthcare Christian Fellowship (HCF), who recruits young Christian physicians, dentists and nurses from many different regions of the country to work as translators/colleagues alongside us.

During the first week, we will set up our clinic at the local Christian hospital and then at more remote sites (in churches, schools and/or homes). We will stay at a comfortable hotel week one.

Then during the second week, IF the Lord opens the door, we will travel to a nearby smaller island with an unreached people group. We would hope to stay on that island for a couple of days and do some pioneering medical mission work.  Then we would fly back to a beautiful international city, where the GHO team has a day off before flying home.

The trip will be demanding physically, professionally and spiritually. This is a great opportunity to share the love of Christ, while growing more into the likeness of our Savior. This is not a "missionary tourism" trip.  But the island is beautiful, the people are gracious, the climate is pleasant, and most importantly the harvest is plentiful but the workers are few!

My prayer is that God will build His team of twelve humble servants to labor in this spiritually challenging environment. Together we will care for many lost people in the Name of Christ, while proclaiming the glorious gospel by both demonstration and proclamation.

Please prayerfully consider joining this team and serving the least, the last and the lost. If you are interested in obtaining more detailed information, please contact Dr. O'Callaghan by email at michael.g.ocallaghan@gmail.com or phone at 616-886-2817.

Global Health Outreach
P.O. Box 7500 • Bristol TN 37621
Phone: 888-230-2637
Fax: 423-764-1417
Stories Tell your story
No stories have been posted for this opportunity yet.
Cost: $4,090.00
Application Fee: $150.00
| Milestone | Amount | Due Date |
| --- | --- | --- |
| Application fee (due upon applying) | $150.00 | |
| Project fee (due two weeks prior to trip) | $1,940.00 | |
| International Airfare* (approximate) (due upon ticketing) | $1,800.00 | |
| Domestic Airfare* (varies with starting location) | $200.00 | |
| (*Administrative credit will be made when exact costs available) | $0.00 | |
Important Note! The expiration date on your valid passport MUST be 6 months beyond the return date of your trip. It may take 3 to 6 months to receive a passport from your local passport office; therefore, you may consider obtaining your passport via g3visas at www.g3visas.com.

Some foreign language skill is greatly appreciated

Vaccinations
Attending morning and evening team meetings, including devotions

Serving in the capacity of position on team and/or at direction of the team leader
You must be 18 years of age to join this trip
Complete passport if not already

Talk with family

Start fundraising

Please fax all required form to 423-764-1417 or email to GHOapps@cmda.org
Similar Opportunities
Donate to this Event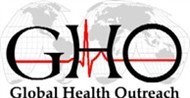 Contact Info
Sherri Willis-Lopez
(423) 844-1099
Share